2019-11-22 18:32:21
With Mortgage rates so low, now is the time to buy
The Cost Across Time [INFOGRAPHIC]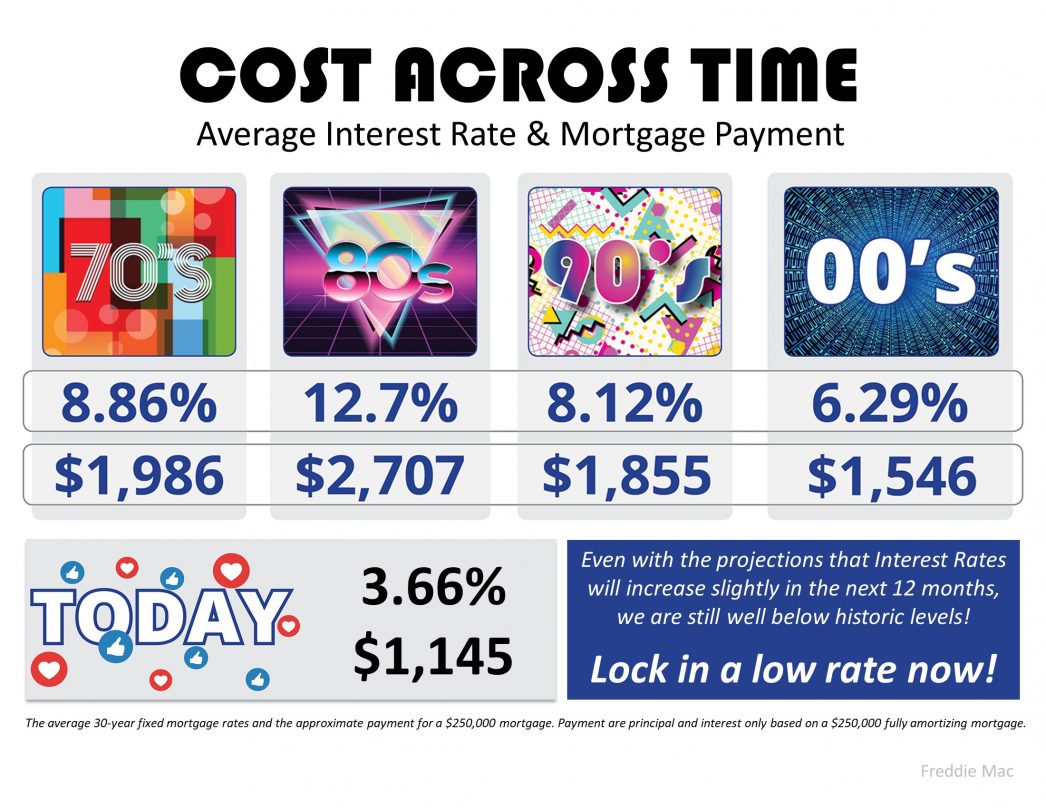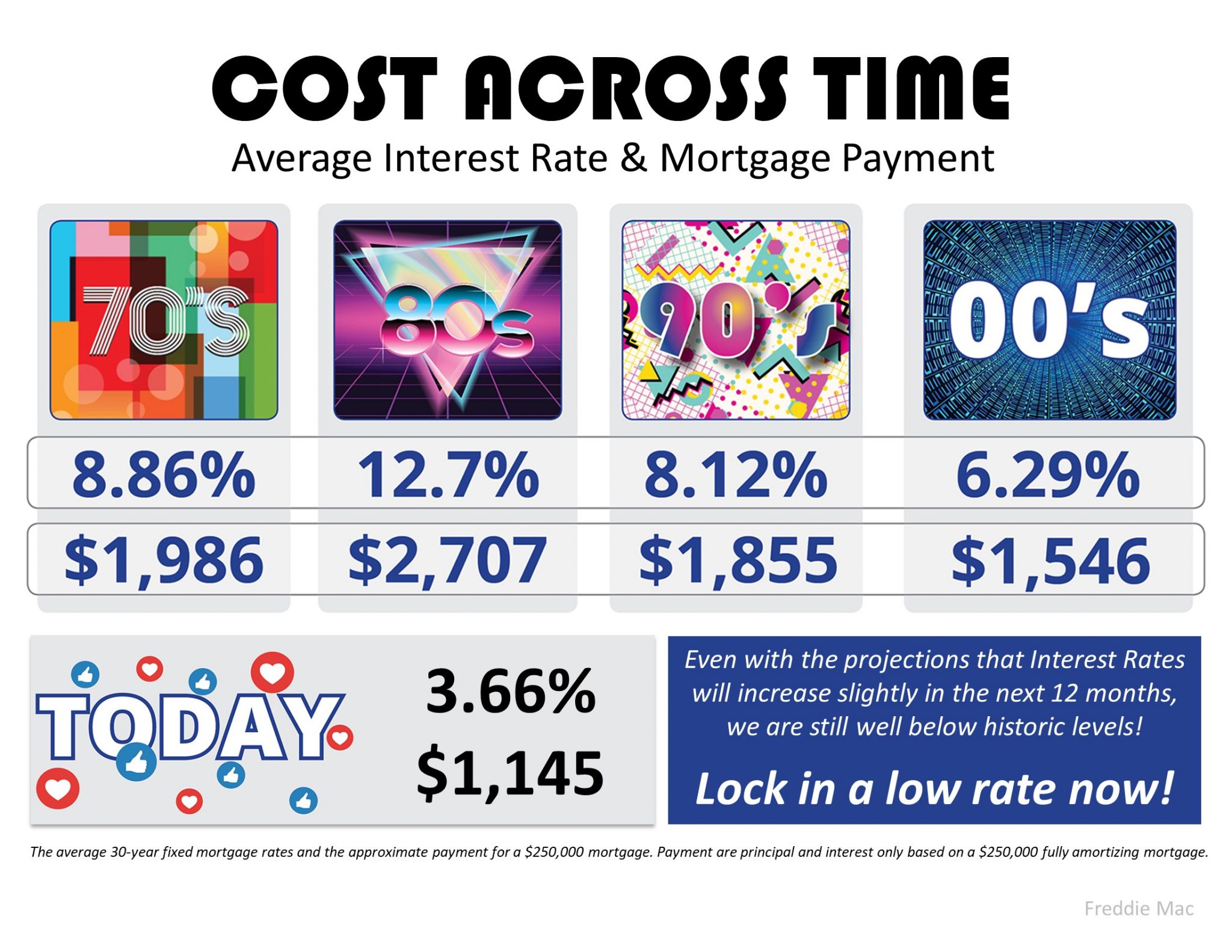 Some Highlights:
With interest rates around 3.66%, now is a great time to look back at where they've been over the past few decades. Comparatively, they're pretty low!
According to Freddie Mac, rates are projected to increase to 3.9% by this time next year.
The impact your interest rate has on your monthly mortgage payment is significant. An increase of just $20 dollars in your monthly payment can add up to $240 per year and $7,200 over the life of your loan.
Maybe it's time to lock in now, while rates are still historically low.

Subscribe to RSS Feed
Blog Archive
2020-01-23 20:21:32
Are homes still affordable?
2020-01-13 21:58:41
How purchasing a home early significantly increases your wealth
2019-12-26 20:34:36
How to improve your curb appeal
2019-11-30 17:55:04
Utah County November Housing Market Update
2019-11-25 20:23:16
Real Estate Terms We Should Retire in 2019
2019-11-22 18:32:21
With Mortgage rates so low, now is the time to buy
2019-11-21 20:08:32
Why I love Real Estate
2019-11-18 14:55:50
2 Myths Holding Back Home Buyers
2019-11-08 18:47:59
2019 Homes are Still Selling Quickly (Infographic)
2019-10-26 13:05:25
Best and Worst Remodel Projects
2019-10-18 10:25:51
2019 Ends with homes selling quickly
2019-10-01 08:54:02
How to choose a home inspector
2019-09-23 08:51:18
What Buyers Need to Know About HOA
2019-07-16 11:43:14
Why live in Utah? It is a great place!
2019-07-07 18:33:48
Salt Lake Metro still one of the hottest real estate markets
2019-07-07 18:25:43
Where are the most expensive places to live in Utah?
2019-06-20 17:08:25
What is Private Mortgage Insurance?
2019-05-03 11:54:12
Utah Driver's License Renewal
2019-05-02 12:43:38
Orem Garage Sales Codes and Regulations
2019-04-25 17:38:23
What is the best time to sell a home in Utah
2019-04-13 20:46:10
How is Utah County Property Tax Distributed
2019-04-13 20:39:33
Salt Lake Metro is 7th Fastest Price Increase
2018-09-28 09:16:28
October 2018 is a Great Time to Buy
2018-09-27 21:42:07
How Are Utah Property Taxes Used?
2018-09-06 13:42:03
Home Sales Cool Summer of 2018
Click here to see ALL articles.